What are Windstorms?
Tornadoes are not the only type of windstorm. Smaller-scale windstorms can still devastate your property, such as:
Downdrafts: When a column of air descends forcefully from the air during a storm
Downbursts: A strong downdraft that "bursts" as it reaches the ground, sending high winds across a larger area
Microbursts: When a downburst is concentrated over a smaller area
Gust fronts: When cool air meets a warm storm, winds can shift and start to gust at high speeds. Sometimes a collection of gust fronts can look like a tornado
Straight-line winds: Strong winds during a thunderstorm that don't rotate or show tornadic activity
Derechos: When bands of fast-moving thunderstorms roll over an area. These could develop downbursts and microbursts
Windstorm vs. Hurricane
Florida's humid weather, flat land and proximity to the ocean make it a breeding ground for severe weather conditions. Two of the most common types of natural disasters that devastate the sunshine state are hurricanes and windstorms, which have similar features, but different impacts.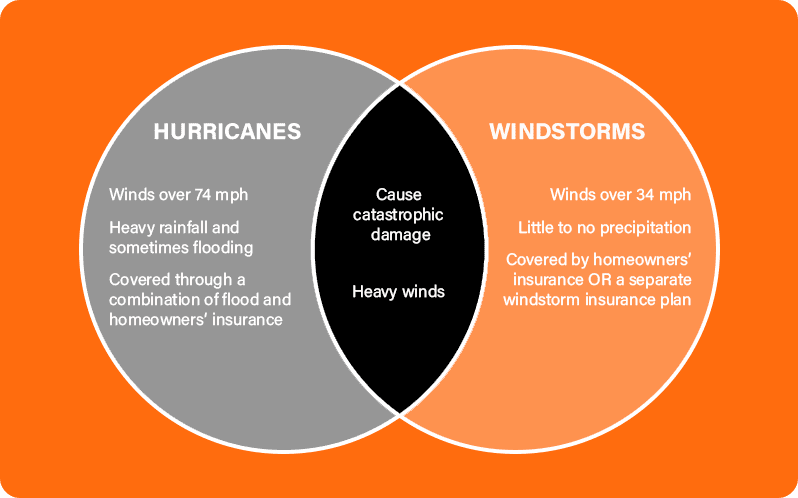 What Insurance Covers
Virtually all homeowners' insurance policies are required to cover damage caused by windstorms, hurricanes and hail unless you sign a hand-written statement requesting to waive the coverage.
Wind Pool Areas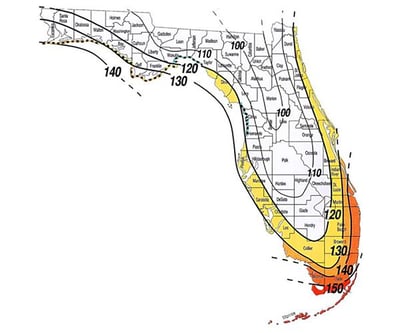 If you live along the coastline of Florida, you most likely live in a wind-pool area. It is likely that Windstorm Coverage is excluded from your regular homeowners' policy if you live in a wind-pool area – you must purchase a separate windstorm policy if you want the coverage. Most lenders require you to carry Windstorm Coverage if you have a mortgage.
The Coverage You Need
When it comes to homeowners' insurance in general, the coverage you need is highly individual – the same applies to finding you coverage in case a windstorm hits. Let Murray and Murray guide you through the homeowners' insurance process to ensure your needs are met.