Hurricane Ian Claim?
Don't Fight The Insurance Company On Your Own.
Receive The Compensation You Are Entitled To
On September 28, 2022, Hurricane Ian swept across and devastated the state of Florida. It was one of the most powerful hurricanes to hit the United States in decades, causing billions in property damages.
Hurricane Ian caused extensive damage to homes and businesses throughout Florida, with Sanibel, Fort Myers, Cape Coral, Naples and Orlando being some of the hardest hit areas.
Murray Law Group is here to help policy holders if their insurance company delays, denies or underpays their Hurricane Ian insurance claim. Our practice is dedicated to representing policyholders in insurance claim disputes. Our attorneys have successfully litigated and recovered damages totaling over 50 million dollars the past 20 years. Having the right team and financial resources to fight the insurance company is necessary for a successful outcome on your claim.
Experience Matters:
Many law firms advertise their expertise in insurance claim litigation, but when you dig deeper, you will see they do not have a history of representing policyholders before Hurricane Ian. For more than 20 years, we have been representing Hurricane victims in insurance claim disputes.
If your home, condominium, commercial property, or business was damaged by Hurricane Ian, you may be eligible to receive insurance benefits from your insurance company. We work most cases on a contingent fee basis, meaning there is no out of pocket attorney fees or cost to you unless you are successful in your claim. Murray Law Group employs specialists who assess hurricane damage and determine the extent of loss and provide expert opinions for repair and replacement of damaged property.
Contact Murray Law Group's experienced hurricane attorneys to learn more about how we can help you during this devastating time.
Signs of Hurricane Damages:
If you have lived in Florida for any period of time, you are no stranger to the destruction and damages that hurricanes can bring. Not only do they threaten the lives of you and your family, but they can also result in a significant amount of property damage, which often adds up to tens of thousands of dollars or more. When a hurricane hits, many different forms of damages can occur. Signs of the damages can include:
Water damage: This is one of the biggest threats from a hurricane. Although the winds can be devastating, the resulting water damages from the wind can damage everything from the building materials to the contents. Significant amounts of water damage can be hidden from plain view and only detailed expert investigations will reveal the true extent and cost of the damages.
Roof damage: One of the first and major signs of hurricane damage is damage to the roof. Roof damage can be hidden and may not appear apparent at first glance. The more severe the hurricane winds, the more likely that your roof will be damaged. Roof damage can manifest itself many months after a hurricane. Roof damage inspections should not only include the outside of the roof but also the inside and underside of the roof for a full evaluation.
Window and door damage: Windows and doors can also twist and move from hurricane force winds. This damage is easily noticeable if glass is broken. However, windows and doors can suffer damages when the seals fail or the frames are compromised, which may not be noticeable at first. Once these damages occur, water can enter causing additional damage that might be hidden from view until the windows and doors are repaired.
Mold damage: Mold is one of the most serious results of water damage from a hurricane. Mold can grow within 24 to 48 hours after water damage occurs. It can keep growing until the situation is correct and proper repairs are completed. When your walls are exposed to water after a storm, you may notice some discoloration or residue on the walls. These can be signs of mold or mildew growth due to water seeping through the walls. Many times these damages are hidden from view and will only be located through expert investigation, testing and laboratory analysis.
Wind damage: Strong winds can do a lot of damage to your home. Wind can be strong enough to lift the edges of your roof and tear away shingles or rip off your gutters. Wind can also pick up large debris like patio furniture and branches and project them into your home's siding, windows and roof. This debris can cause extensive damage and require siding or roof replacement. If you have large trees that overhang your house, it might be a good idea to trim back branches or get the tree assessed to prevent it from falling due to high winds.
Have you suffered from any of the above types of damage from Hurricane Ian? If so, feel free to contact us today for a free consultation and free inspection. We'll be happy to walk you through the process and your options for obtaining full compensation for your Hurricane Ian property damage claim.
What should I do if my property sustained hurricane damage?
File a claim with your insurance company.
Take photos of any damage to the interior and exterior of your home.
Compare new photos with those taken before the storm.
Have a contractor, or damage expert assess the property.
Understand your insurance policy and what is and isn't covered.
Contact an experienced hurricane damage attorney if your insurer is delaying, denying or underpaying your claim.
Does my insurance policy cover hurricane damage?
The coverage of your insurance policy for hurricane damage depends on the type of damage incurred. Many homeowners and commercial policies exclude flood damage. Some policyholders purchase different policies for wind damage and flood damage. Each policy contains a different set of coverage terms and conditions.
Are flood damages covered under hurricane insurance policies?
Oftentimes, no. Policies will include wind damage and in some cases, water damage. Damage from flooding is typically excluded from most hurricane policies. Policyholders will need to obtain flood damage coverage through an authorized private carrier or public entities like the National Flood Insurance Program or FEMA.
What are the policy limits and time limits for my claim?
An insurance policy will set out the coverage limits, which is the maximum amount of money an insurance company will pay for a covered claim. There may also be time limits within which you have to file a claim for damages or take certain action like filing proof of losses or asking for replacement cost coverage payments under your insurance policy. Having an expert hurricane insurance claim attorney assist you can help ensure that you do not miss the time limits and that you recover the full amount you are entitled to under your policy limits.
Replacement Cost Coverage (RCV) and Actual Cash Value (ACV) Coverage
RCV and ACV are terms used in insurance to indicate the different ways in which a policyholder's losses can be valued.
RCV represents the cost of replacing or repairing damaged property with new items of similar quality, without considering any depreciation. In other words, the cost of replacing the item with the same or similar item brand new.
ACV represents the cost of replacing or repairing damaged property, less depreciation. In other words, the cost of replacing the item, minus the amount of wear and tear that the item had sustained before the loss.
The main difference between RCV and ACV is that RCV pays out the full cost of replacement, while ACV pays out the cost of replcament minus depreciation.
Many Florida insurance policies require that an insured give notice to their insurance company within 180 days that they are seeking the RCV.
Will I talk to an attorney if I contact Murray Law Group to review my claim?
Yes, every potential client talks to an actual attorney at Murray Law Group as part of the free initial consultation process. We have experienced hurricane insurance claim attorneys ready to talk to you the same day you contact our office.
Experienced Hurricane Claim Attorneys
At Murray Law Group, we are proud to provide our clients with the highest quality of legal representation in insurance claims cases. Our team of experienced attorneys understands the complexities and nuances of insurance law and will vigorously fight for your rights and the compensation you deserve. We are dedicated to providing you with personalized attention and will make sure your case is handled with the utmost care and attention. If your claim has been denied, delayed, or underpaid, don't hesitate to contact us for a free claims review.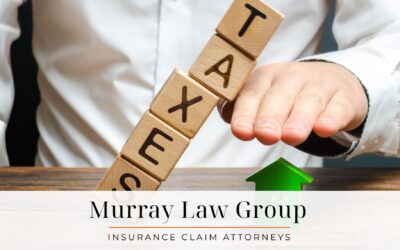 Discover how Florida homeowners impacted by Hurricanes Ian or Nicole can receive property tax relief. Learn how to apply for refunds, including deadlines and required documentation. Get the details and links you need in our guide.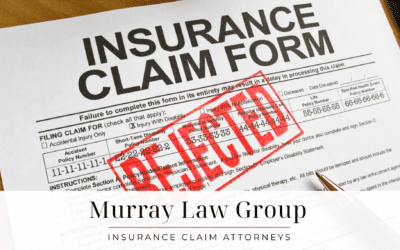 Discover what you need to know about liability claims and home insurance coverage. Learn about common situations that may not be covered by your policy and find out how to protect yourself and your assets.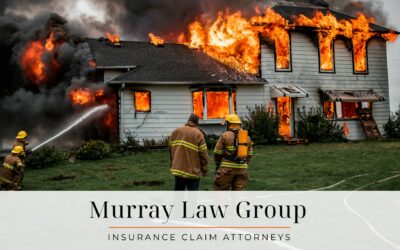 Taking small precautions and following these tips can help prevent fires in your home and ensure the safety of your family. From testing smoke and carbon monoxide alarms to installing fire sprinklers, read on for tips on how to prevent fires in your home and keep your family safe.