A fire can destroy your home or business in a matter of minutes. Our attorneys help fire victims recover the insurance funds necessary to rebuild their homes and businesses after such devastating losses.
Floridians pay thousands of dollars in premiums every year for property insurance to cover their losses in the event that damage occurs. A fire can destroy your home, business, contents, personal items, photographs, heirlooms, furniture, clothing, cars, and other valuable property. When such an event occurs, we expect our insurance companies to accurately assess the damage and pay us the full amount of our damages.
What Does Fire Insurance Cover?
Fires are one of the most common causes of property destruction in Florida and caused more than $21 billion dollars of property losses throughout the U.S. in 2020. Fire insurance provides compensation for fire loss or damage so that insureds will not have to pay out of pocket. The type and extent of covered damages depends on the specifics of each policy, but most traditional insurance policies cover the following damages: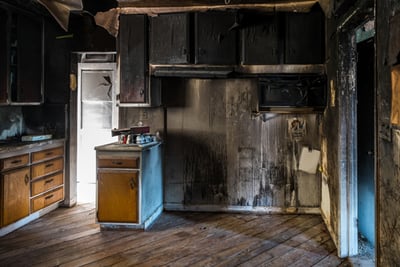 Cost of rebuilding your home or business
Remediating smoke and water damage
Relocation expenses while repairs are being performed
Personal and business property
Contents of the building
Structural repairs
Landscaping and grounds
Outdoor structures
Why Do Insurance Companies Deny Fire Claims?
Despite accepting premiums and issuing policies, it is not uncommon for insurance companies in Florida to deny coverage for fire damage. There are different reasons an insurance company may give for denying your claim, and some may be valid while others are not. An insurance company may be engaging in bad faith insurance practices when denying valid claims—especially if they are denying claims in an effort to increase profits to the detriment of their policyholders. Below is a list of reasons your insurance company may give you for denying your claim:
The property is underinsured
Insufficient evidence to support payments
Lack of documentation provided
Arson (intentionally set fire)
Fraud or Illegal activity
Unpermitted work to the property
Damage values have been inflated
Policy exclusions limit coverage
Unpaid policy premiums
If you do not agree with the denial of your claim, you can contest the insurance company's decision. Disputing an insurance claim denial is a legal right you are entitled to as a policyholder under Florida law. If your insurance company has denied, delayed, or underpaid your claim, a lawyer can help you take steps to hold your insurance company accountable.
How Do Insurance Companies Mishandle Fire Claims?
Fire damage claims are routinely mishandled by Florida insurance companies and their adjusters. This can be due to improper training and oversight, lack of experience, or by intentional acts made in an effort to reduce claim payments to insureds. Signs that your claim is improperly adjusted or mishandled by the insurance company include the following: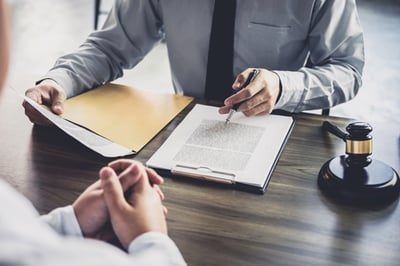 Slow investigation of the claim
Not responding to your communications
Undervaluing property damage
Delays in the investigation
Failing to provide a clear explanation for a claim denial
Delays in providing payments
Refusing to review or investigate portions of the claim
Ignoring evidence of property damage
Providing false or misleading information about the claim or coverage
How Can an Insurance Claims Lawyer Help?
Dealing with an insurance company on your fire claim can be a stressful and complex process. Disputing a claim with your insurance company can be overwhelming. By retaining an experienced insurance claim lawyer, you can obtain significant assistance to make sure you obtain the insurance benefits and compensation you are entitled to under your insurance policy. Our insurance lawyers can help you by:
Providing a free claims evaluation
Explaining your legal rights as a policyholder
Assessing the coverages available under your policy
Investigating the cause of the fire and collecting evidence
Hiring experts for unbiased assessments of your damages
Determining the value of your claim
Handling communications with your insurance company
Negotiating with your insurance company
Filing complaints with the Florida
Department of Insurance Prosecuting your insurance company in a court of law
Fighting for a fair settlement on your behalf
If your insurance company has denied your fire claim, undervalued your fire claim, or is delaying payment of your fire claim, contact an attorney at Murray + Murray. We will review your claim for free. Our expert insurance claim attorneys can assist you to recover the insurance benefits you are entitled to under your insurance policy.