Does Homeowners' Insurance Cover Mold Damage?
Typically, mold that results from a covered peril is covered under your homeowners' policy, although the amount can be limited. An example of a covered peril would be a sudden and accidental discharge of water from a burst pipe.
Covered vs. Uncovered Perils Examples
Covered
Mold caused by a sudden and accidental discharge of water from a burst pipe
A leak coming from your dishwasher
Appliance malfunction causing flooding, and therefore mold growth on cabinetry
Uncovered
Gradual leak left untreated for years that led to mold
Black mold growth in an overly-humid room and no attempt to dehumidify the air
ANY mold caused by neglect or lack of maintenance on the homeowners' end
Repair Costs
Most insurers limit the amount of mold-related coverage (such as testing and mitigation) they will provide. The most common limit we see is $10,000, but mold damage can cost between $15,000 and $30,000 to remedy. You can usually add higher limits of mold coverage for an additional premium.
Mold Prevention
There are several ways to prevent mold, and especially living in a humid climate like Florida, it's important to hold yourself accountable. Here are a few examples: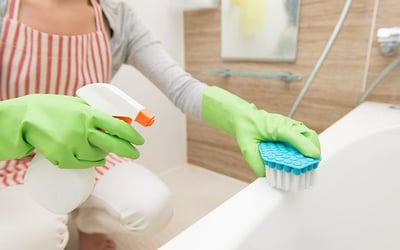 Keep the humidity in your home between 30% and 60%
Install exhaust fans
Don't install carpet in extremely humid areas of your home
Bleach your bathroom often
Check damp areas for mold growth
Replace hoses to appliances in accordance with your manufacturer's specs
Filing a Mold Claim
It's important to report something like a burst pipe right away so the insurance company can send cleaners before mold even grows. The best course of action is to contact your insurance company as soon as possible, try your best to dry out the room, photograph the damage and review your policy to see what your coverage is.
We Can Help You With Your Claim
At Murray and Murray, we want to help you file a claim by explaining the terms and conditions of your insurance policy and properly investigating and documenting your damages. We aim to make sure the insurance company keeps its promise to you.