FIRST PARTY INSURANCE CLAIMS
FIRST PARTY INSURANCE CLAIMS
First-party insurance claims are claims between a policyholder and their insurance company. These claims involve losses by the policyholder. Our Florida insurance lawyers help you file claims to recover the compensation you are entitled to receive for your loss.
FIRST PARTY INSURANCE CLAIMS
"First-party" insurance claims are filed when you sustain damages or losses covered by your insurance policy. For example, an individual with homeowner's insurance would file a claim with their insurer for damages and losses caused by a fire. The insurance company would then compensate the homeowner according to the terms and the conditions of the insurance policy, provided that the insurance policy covers losses from fire. The insurance company would only be responsible for losses and damages caused by covered incidents and events.
Knowing the exact terms and what is covered under your insurance policy is extremely important. Simply trusting that the insurance company is right when they choose to deny your claim or issue payments may be a huge mistake. Some insurance companies deny insurance claims for a variety of reasons that may not be valid just to save money.
Companies that deny valid claims may be acting in bad faith and breaching the insurance contract that they have with the policyholder. If your insurance company acted in bad faith, you might have cause to take legal action and fight for the compensation that you are rightfully owed.
EXAMPLES OF INSURANCE COMPANIES ACTING IN BAD FAITH
Denying your claim without a legitimate reason.
Delaying compensation for an unreasonable amount of time.
Failing to reply to a claim promptly.
Harassing or intimidating the policyholder.
Failing to provide a reasonable explanation for the denial or a partial payment.
SCHEDULE YOUR FREE CASE EVALUATION WITH OUR KNOWLEDGEABLE TEAM!
If your insurance claim has been denied, reach out to our Florida insurance lawyers at Murray Law Group. We will not let an insurance company intimidate you or treat you unfairly. We are dedicated to tirelessly fighting on behalf of our clients to make sure that valid insurance claims are honored. If necessary, we aggressively pursue claims through the appeals process and judicial actions.
Ready to start aggressively pursuing maximum compensation for your insurance claim? Call us at 1-855-269-4317 for a free consultation with an experienced Florida insurance claims attorney.
Call a Firm with 
50+ Years of Experience

Murray Law Group's Florida insurance attorneys have recovered hundreds of millions for thousands of clients in Florida. Our award-winning team has the expertise and in-depth knowledge to build strong cases for victims of bad faith insurance claims.
Contact an attorney today for a free, no-obligation consultation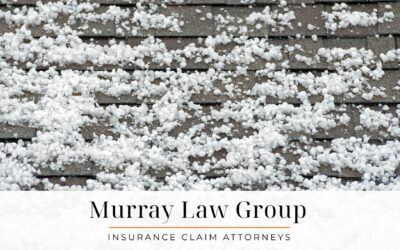 Protect your home from the impacts of hailstorms and ensure that you take the steps to receive fair compensation for your damages.
Hire an attorney to help file your Notice of Intent to Initiate Litigation. An experienced attorney can navigate the complexities of the process and increase your chances of success and compensation.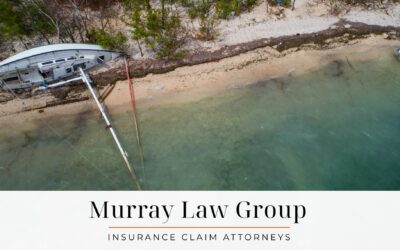 Properly preparing your boat for a hurricane is essential to protecting your property and minimizing potential damage. Follow these guidelines to ensure your boat is as secure as possible during a storm.