FAILURE TO INVESTIGATE A CLAIM

FAILURE TO INVESTIGATE A CLAIM

While you may feel intimidated taking on a giant insurance provider, our law firm has the knowledge, resources and extensive legal experience to hold these companies accountable for wrongdoing and acts of bad faith.
FAILURE TO INVESTIGATE A CLAIM
There are many ways an insurance provider can act in bad faith. One of the most common acts of bad faith is a failure to investigate a claim properly. Florida state law requires insurance companies to investigate claims made by their policyholders and to share any valuable or pertinent information regarding the claims with the policyholders.
If you believe your insurance company failed to investigate a claim adequately, contact our Florida insurance claim lawyers at Murray Law Group today. You might feel intimidated taking on a giant insurance provider alone. With Murray Law Group, you are not alone. Our insurance lawyers have the knowledge, resources and extensive legal experience necessary to stand up to insurance companies to hold them accountable.
PROTECTING THE RIGHTS OF POLICYHOLDERS
Wrongful denial of a claim happens for many reasons, including an improper investigation by the insurance company. Even if your claim is not denied, the value of the compensation you receive can be drastically impacted by the results of an investigation.
In many cases, insurance companies send out a representative, instead of a licensed adjuster, to investigate the claim. In other instances, the adjuster only looks at the areas explicitly pointed out by the policyholder, thereby failing to conduct a thorough investigation. Insurance law can be complex, so it is unsurprising that many policyholders are not aware of the duty owed to them.
ACT NOW TO PROTECT YOUR INTERESTS
We rely on our insurance policies in times of need, tragedy or disaster. Bad faith often occurs at a particularly stressful time for the policyholder. If you believe your insurance company has not investigated your claim properly, it is important to retain an experienced lawyer as soon as possible. A lawyer explains your rights and the duties and responsibilities of your insurance provider.
At Murray Law Group, our Florida insurance law attorneys have more than 150 years of combined legal experience. When you retain our law firm, you can expect dedicated legal representation designed to get you the best possible results in your case.
Contact our office today to talk with one of our experienced Florida insurance claims attorneys. We are here to help you in your time of need.
Call a Firm with 
50+ Years of Experience

Murray Law Group's Florida insurance attorneys have recovered hundreds of millions for thousands of clients in Florida. Our award-winning team has the expertise and in-depth knowledge to build strong cases for victims of bad faith insurance claims.
Contact an attorney today for a free, no-obligation consultation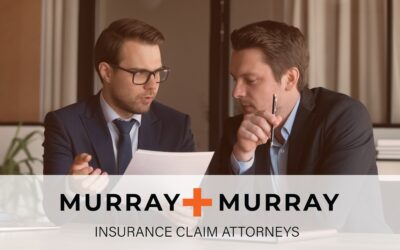 Learn what to ask your agent when buying your property insurance.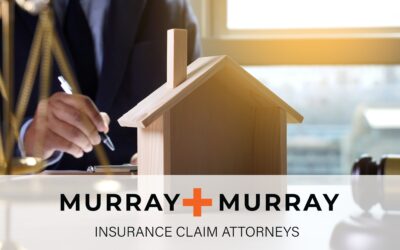 This blog provides an overview of Florida's matching rule and how it affects homeowners who have experienced property damage.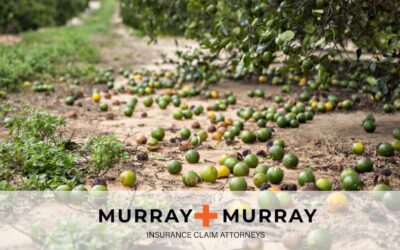 Understand the steps of filing for a crop insurance claim in Florida and make sure you get the compensation you deserve.